The Area

Nikiti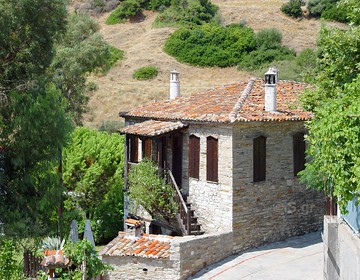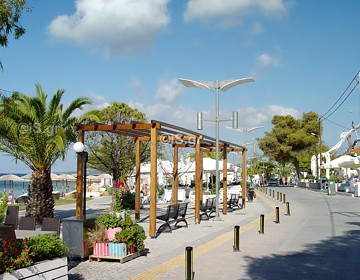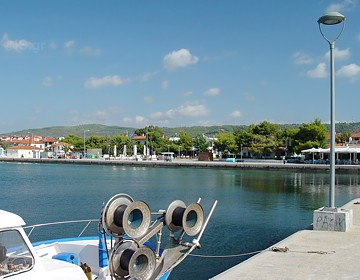 The beautiful village of Nikiti is the main center of Halkidiki's Sithonia municipality. It is positioned at the beginning of the Sithonian peninsula and is a relatively short distance from Thessaloniki (90km). This is an ideal location for anyone wishing to explore the magic of Sithonia.
The main beach of Nikiti is long and wide, and easily reached on foot or by car from almost everywhere in Nikiti. The shallow, warm, crystal-clear sea is ideal for families with small children. This beach offers many facilities and consistently wins a Blue Flag (an international eco-label) each year.
On one side of Nikiti, at the beginning of the beach, stands the Church of St Theodore, whereas on the other side is the marina where small sailing boats are docked. The marina is an ideal place to take an afternoon stroll.
Walking along the alleys and cobbled paths in the old village you can admire the listed homes dating back to 1830, the church of St Nikita and the old school.
Don't miss your chance to try the famed, traditional "ravani" (semolina cake) of Nikiti. If you wish, you may also buy marvelous honey directly from local producers at outdoor stands or in shops.
If you love mountains, you will be tempted to take a stroll on beautiful Mount Itamos, a protected nature area with abundant with flora and fauna. It is ideal for hiking and cycling excursions with its well-marked forest roads and numerous road signs. From a variety of spots you can marvel at the breathtaking views, from the Toroneos Gulf to the peninsula of Agion Oros with the magnificent Mount Athos towering above.
NIKITI'S BEACHES
The coastline of Nikiti stretches 25km and encompasses a variety of unique beaches. The white sands, crystal-clear waters and greenery extending all the way down to the seashore create an exotic atmosphere. The most popular beaches near Nikiti are the following: